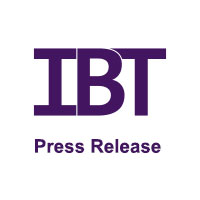 FOR IMMEDIATE RELEASE
Contact:
Integrated Business Technologies Named to Inc. 5000 List for Fourth Consecutive Year
TULSA, OK – For the fourth year in a row, Integrated Business Technologies (IBT) has been named to Inc. Magazine's Inc. 5000 list, a reputable annual ranking of the fastest-growing private companies in America. This comprehensive list highlights the most important segment of the economy – America's independent entrepreneurs.
This year, IBT ranked number 4,227 of 5,000. Since the company was formed in 2007, IBT has experienced consecutive years of substantial revenue increase and seen a 65% growth in the last three years. The company continues to strengthen their team along with their services and solutions.
Companies making the list must be privately held, for-profit independent US enterprises, evaluated according to percentage revenue growth from 2011 through 2014. "Only a tiny fraction of the nation's companies have demonstrated such remarkably consistent high growth, particularly in the difficult economic environment of the past few years," says Eric Schurenberg, President and Editor-in-Chief of Inc. Magazine.
IBT's Inc. 5000 profile can be found at http://www.inc.com/profile/integrated-business-technologies. For the complete Inc. 5000 list, visit www.inc.com/inc5000/list/2015.
About Integrated Business Technologies (IBT)
Since 2007, IBT has helped small and medium-sized businesses in Oklahoma align their technology needs with their business goals. IBT offers clients enterprise-level solutions, including managed services, backup & disaster recovery, cloud computing, and procurement. For more information, visit www.ibtsupport.com.
###