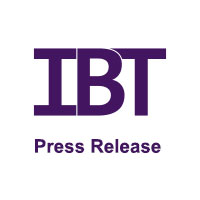 FOR IMMEDIATE RELEASE
Contacts:
Integrated Business Technologies Named to 2014 Best Places to Work List 
TULSA, Okla. − Broken Arrow-based Integrated Business Technologies (IBT) was recently named one of the 2014 Best Places to Work in Oklahoma. The annual list of "Best Places to Work" was created by okc.BIZ and Best Companies Group.
The annual award identifies and ranks the 35 best places of employment in Oklahoma by collecting and analyzing data from both employer questionnaires and employee surveys to determine which companies have the best practices.
"Our employees have made us what we are today, so it's a huge honor to receive this award a second straight year," said Eric Kehmeier, president and CEO of IBT.  "We work consistently to create a work atmosphere where our staff feels appreciated and empowered to meet the needs of our clients."
IBT, with 26 employees, has experienced a 122 percent growth in the last three years. The company was recently named one of the fastest growing privately help companies in America for the third year in a row by Inc. magazine and named to the 2014 Inc. 5000 list.
For more information on the Best Places to Work in Oklahoma program, visit www.BestPlacesToWorkOK.com.
###
About Integrated Business Technologies (IBT)
IBT is a complete IT service company assisting small- and medium-sized businesses with their computer networks, backup & disaster recovery, procurement, cloud solutions, and server and desktop support. Since 2007, IBT's goal has been helping businesses get the most out of their technologies. For more information, visit www.ibtsupport.com.