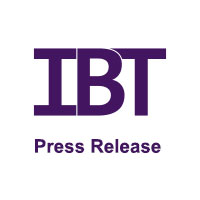 FOR IMMEDIATE RELEASE
Contacts:
Integrated Business Technologies Named to Inc. 5000 List for Third Consecutive Year
TULSA, Okla. – For the third year in a row, Broken Arrow-based Integrated Business Technologies (IBT) has been named to Inc. magazine's annual Inc. 5000, an exclusive ranking of the fastest growing privately held companies in America.
IBT ranks 2,948 of 5,000 on the 2014 Inc. 5000 list and is #18 for Oklahoma's top companies.
Since the company was formed in 2007, IBT has experienced consecutive years of substantial revenue growth and seen a 122% growth in the last three years.
"We are pleased all our hard work to be a leader in IT support has landed us this national recognition for a third straight year," said Eric Kehmeier, IBT President and co-founder. "Every year, our goal continues to be to provide customer service-oriented IT solutions that exceed our clients' expectations."
As an Inc. 500/5000 business, IBT joins the ranks of past honorees, including Microsoft, Timberland, Vizio, Intuit, Orange Leaf, Oracle and Zappos.com.
###
About Integrated Business Technologies (IBT)
IBT is a complete IT service company assisting small- and medium-sized businesses with their computer networks, backup & disaster recovery, procurement, cloud solutions, and server and desktop support. Since 2007, IBT's goal has been helping businesses get the most out of their technologies. For more information, visit www.ibtsupport.com.