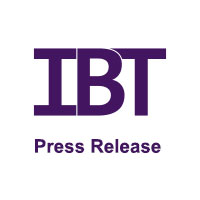 FOR IMMEDIATE RELEASE
Contacts:
Nine Lives Media Names Integrated Business Technologies to the MSPmentor 501 Global Edition
Seventh Annual Report Identifies World's Top 501 Managed Service Providers (MSPs)
Broken Arrow, OK - March 13, 2014: Integrated Business Technologies (IBT) has surfaced on Nine Lives Media's seventh-annual MSPmentor 501 Global Edition (http://www.mspmentor.net/top501), a distinguished list and report identifying the world's top 501 managed service providers (MSPs).
"From the company's inception in 2007, IBT has committed to providing customer service-focused IT solutions that enable our clients to work more efficiently and positively impact their bottom lines," said Eric Kehmeier, President and co-founder of IBT.  "IBT is honored to be recognized by MSPmentor for the second year in a row for the growth we've experienced as a result of this commitment."
The MSPmentor 501 report is based on data from MSPmentor's global online survey, conducted October-December 2013. The MSPmentor 501 report recognizes top managed service providers based on a range of metrics, including annual managed services revenue growth, revenue per employee, managed services offered and customer devices managed.
"MSPmentor congratulates IBT on this unique honor," said Amy Katz, president of Nine Lives Media, a Penton business. "Qualifying for our MSPmentor 501 Global Edition puts IBT in rare company."
MSPs on this year's global 501 list lifted their combined annual recurring revenues $2.61 billion, continuing seven straight years of strong growth. Together, those MSPs now manage more than 700,000 servers, according to Jessica Davis, managing editor, MSPmentor.
MSPmentor, produced by Nine Lives Media, is the ultimate guide to managed services. MSPmentor features the industry's top-ranked blog, research, Channel Expert Hour Webcasts and FastChat videos. It is the number one online media destination for managed service providers in the world.
About Integrated Business Technologies (IBT)
IBT is a complete IT service company assisting small- and medium-sized businesses with their computer networks, telephone systems, backup & disaster recovery, procurement, cloud solutions, and server and desktop support. Since 2007, IBT's goal has been helping businesses get the most out of their technologies. For more information, visit www.ibtsupport.com.
About Nine Lives Media
Nine Lives Media, a division of Penton (http://www.penton.com), defines emerging IT media markets and disrupts established IT media markets. The company's IT channel-centric online communities include MSPmentor (http://www.MSPmentor.net), The VAR Guy (http://www.TheVARguy.com) and Talkin' Cloud (http://www.TalkinCloud.com).