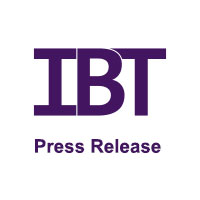 FOR IMMEDIATE RELEASE
Contacts:
Integrated Business Technologies Named to the CRN Fast Growth 150 List
IBT is honored to rank #11 on the CRN Fast Growth 150 List
TULSA, Okla. − Integrated Business Technologies (IBT) today announced that it has been named to the 2013 CRN Fast Growth 150 list. The annual list features the fastest-growing solution providers in the technology industry based on two years' growth of net sales from fiscal year 2010 to fiscal year 2012. Integrated Business Technologies (IBT) grew 172% based on their attention to solving client's problems with technology and focusing on customer service.
"We are honored to be recognized as a Fast Growth IT company at a national level," said Eric Kehmeier, President and co-founder of IBT. "We continually strive to provide our clients with the newest, most efficient technologies available so they can run their businesses successfully. We plan to continue growing as technology solutions evolve and emerge."
"Despite the challenges of an evolving market, these Fast Growth companies demonstrate an unmatched ability to nimbly and effectively respond to market demands, fulfill customer needs and remain steadfast in their commitment to innovation," said Robert Faletra, CEO, CRN. "We are thrilled to shine a spotlight on the successful companies that keep the channel top of mind and serve as an example for the rest of the market."
A sampling of the 2013 Fast Growth list is featured in the September issue of CRN Magazine and is featured online at www.crn.com. The complete list of 150 companies will be available in the CRN Tech News app, available for iPad and Windows 8.
IBT is a complete IT service company assisting small- and medium-sized businesses with their computer networks, telephone systems, backup & disaster recovery, procurement, cloud solutions, and server and desktop support. Since 2007, IBT's goal has been helping businesses get the most out of their technologies. For more information, visit www.ibtsupport.com.
About CRN
CRN has been serving the IT channel community as the pre-eminent source for information and strategic guidance for more than three decades. CRN remains the market leader in Channel news, delivering intelligence, actionable advice and forward-thinking business strategy to the North American IT channel. Today's CRN is a multi-media platform that includes the magazine, website and tablet app or mobile to reach our loyal and expanding channel audience in every way they want to engage. To learn more about CRN, visit http://www.crn.com.
###